Bacalao Ajoarriero is more than just a meal; it's a culinary experience from the beautiful town of Navarra, Spain. From fresh ingredients like cod, tomatoes, and peppers, the recipe guarantees a fresh experience like never before. Apron on, and let's dive into this recipe right away.
Ingredients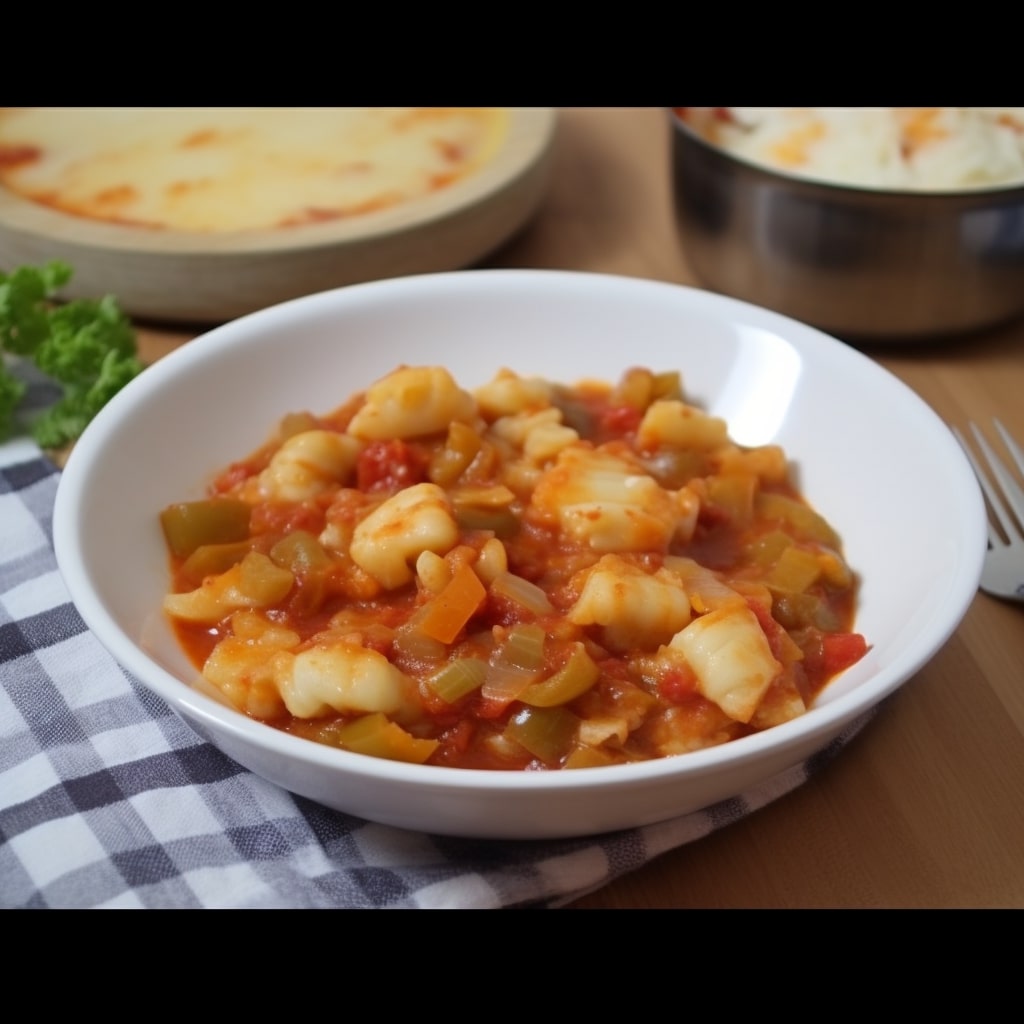 Garlic (minced)
Chorizo pepper whole
Onion
Green pepper
Pepper
Tomato
Prawn (optional)
Salted cod (You can get get your salted cod by yourself, I will guide you in later of the post)
Step by Step Instructions for Bacalao Ajoarriero
First things first, grab a saucepan and heat some oil. We're starting with prawns. Just a quick sear on high heat, both sides. Don't cook them through; we'll finish them off later. Move them to a plate for now.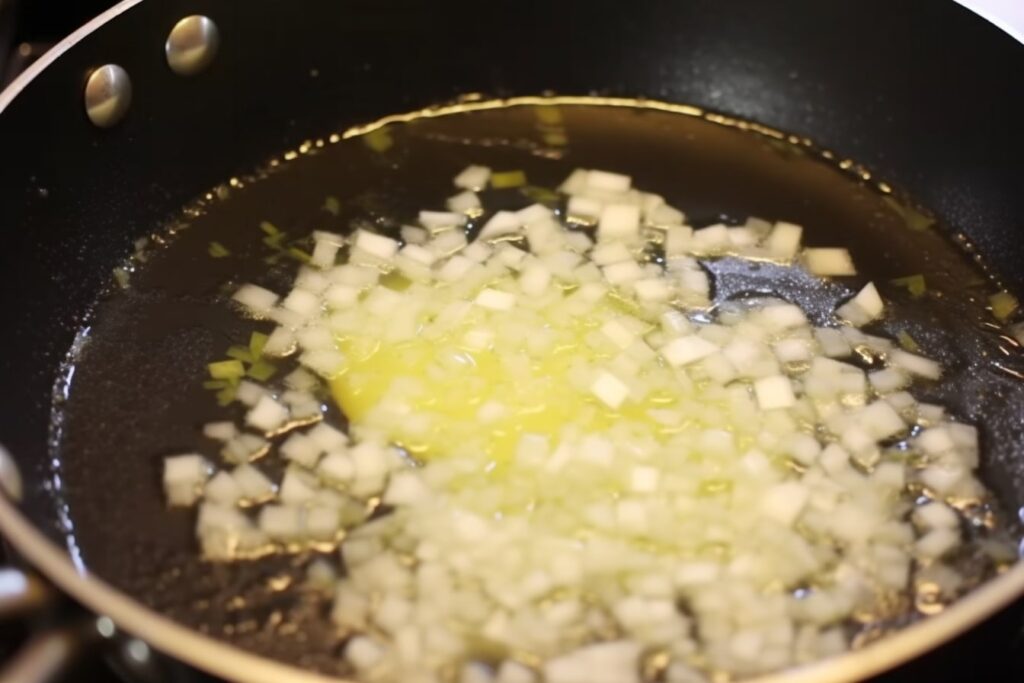 Now, add your minced garlic to that saucepan—don't waste those prawn juices you have just extracted. Aim for a light golden colour. This will significantly boost the flavour of the whole dish.
And for the cod skin part. Add it to the garlic and give it a quick fry. Here's a tip: Use your kitchen scissors to cut it into smaller pieces while frying. It'll blend better with the sauce later. I am so proud to tell you that is how my grandma once made this dish for me, and the flavour is something everlasting.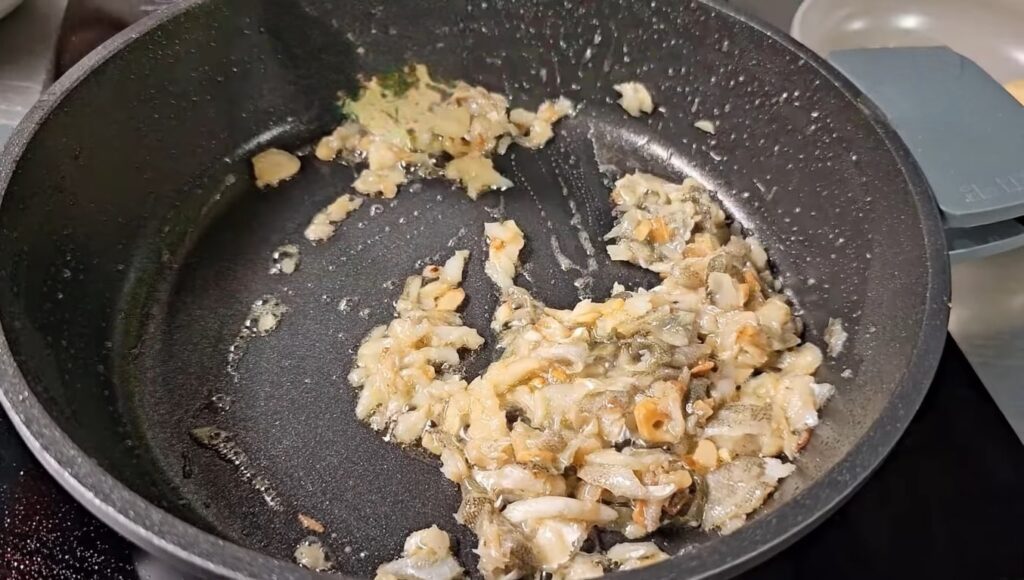 Next, let's add some heat. Soak your chorizo pepper in cold water, rinse it to juice or quick blend it, then add it to the pan. Give it a couple of minutes. If you like it spicy, add more until it pleases your taste.
Now, toss in your green peppers and onions. Stir for about 3-5 minutes. You want them to soften but keep a bit of crunch.
Pour in your tomato sauce and let it simmer. This is the backbone of our dish, a classic Bacalao Ajoarriero from Navarra, Spain. Give it 3-4 minutes to let the flavours meld.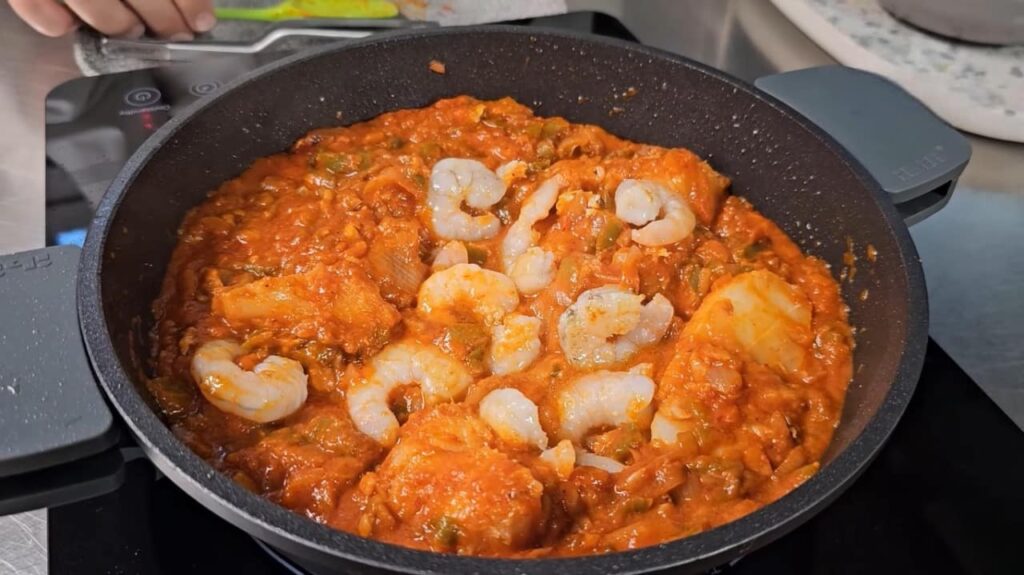 Finally, add the cod and prawns back into the saucepan. Stir gently, bring it to a boil, and then turn off the heat. Overcooked fish is obviously the worst choice in any kitchen, especially when you have taken time, spent your money on high-quality ingredients.
To finish, a sprinkle of chopped chives or parsley would take the dish to restaurant level. It adds colour and a fresh contrast. There you have it—a classic Bacalao Ajoarriero made with authentic ingredients right from the heart of Navarra, Spain.
Preparing the salted cod (DIY)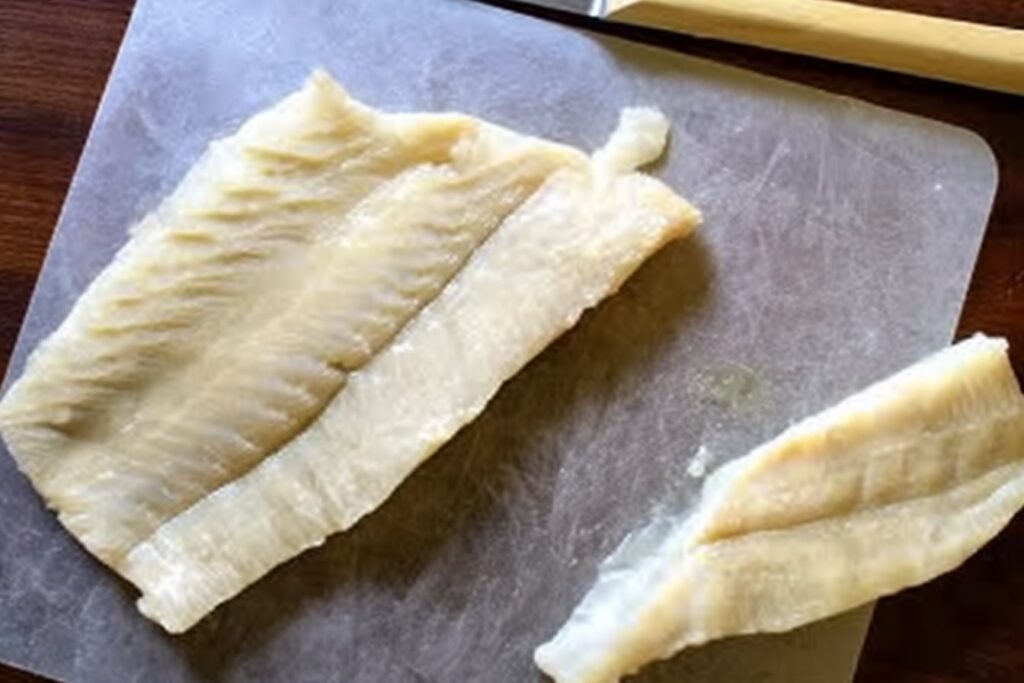 If you're making Bacalao Ajoarriero, you've got two options for the cod: buy it pre-salted or do it yourself. Both options are just fine, and even if you got a salted piece of cod, it would save you a ton of time, too, but if you want to elevate your dish, go for the DIY route. Trust me, it's worth it. Start by getting the freshest loin piece of cod you can find. But pay attention to the freshness of the dish like every other food.
And if you have decided to control the dish and fully get yourself a fresh cod, we got your cover. A good soak would be a clever decision. Submerge that beautiful loin in water for about three days. And I'm not talking about a quick dip; this is a full-on soak. Change the water twice daily—once in the morning and once in the evening.
Take a minute to wash off the skin during that first water change. For the best flavour, I beg you to clean the cod as cleanly as possible. When it comes to salting, ensure the loin is facing up. You want that salt to get into every nook and cranny.
Once you've got it salted, pop the bowl into the fridge. Make sure the cod stays submerged in water. It's just a small thing, but many would skip this step, and as a result, the cod is not salted properly. You want to ensure everything runs smoothly now, especially after you've put in all this effort. Proper preservation is critical to nailing that authentic Ajoarriero Sauce flavour.
Interested with Bacalao Ajoarriero? Manzanilla still get many Spanish main dish recipes to discover: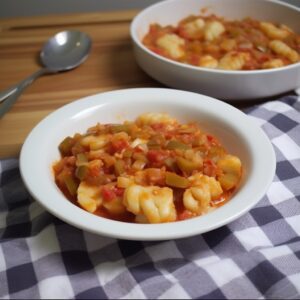 Bacalao Ajoarriero Recipe
Bacalao Ajoarriero from Navarra, Spain, with salty from cod with a sweet and spicy sauce, along with the flavors of the sea from prawns.
Equipment
Saucepan

Kitchen scissors

Chopping board

Knife

Plate
Ingredients
1

Garlic

minced

1

Chorizo pepper

whole

1

Onion

1

Green pepper

200

grams

Tomato sauce

200

grams

Prawn

optional

Cod

salted
Instructions
Heat oil in a saucepan and sear prawns on both sides and set aside on a plate

In the same saucepan, heat minced garlic until lightly golden.

Add cod skin to the lightly golden garlic and fry. Cut into smaller pieces with kitchen scissors.

Soak chorizo pepper in cold water, slice into strips, and add to the pan.

Add green peppers and onions, stir for 3-5 minutes.

Pour in tomato sauce, let it simmer for 3-4 minutes.

Add cod and prawns back into the saucepan, bring to a boil, then turn off the heat.

Garnish with chopped chives or parsley.