Knowing how to preserve grapes longer correctly is essential if you want to appreciate their sweet and juicy sweetness completely. Learning the proper techniques for preserving grapes will help extend green grapes freshness, retain their firmness, and lengthen their shelf life, whether you have just purchased a bunch of fresh grapes or gathered them from your vineyard.
You can ensure that your grapes stay tasty and pleasurable for a long time by using a few straightforward procedures.
Grapes – Typical branch of berries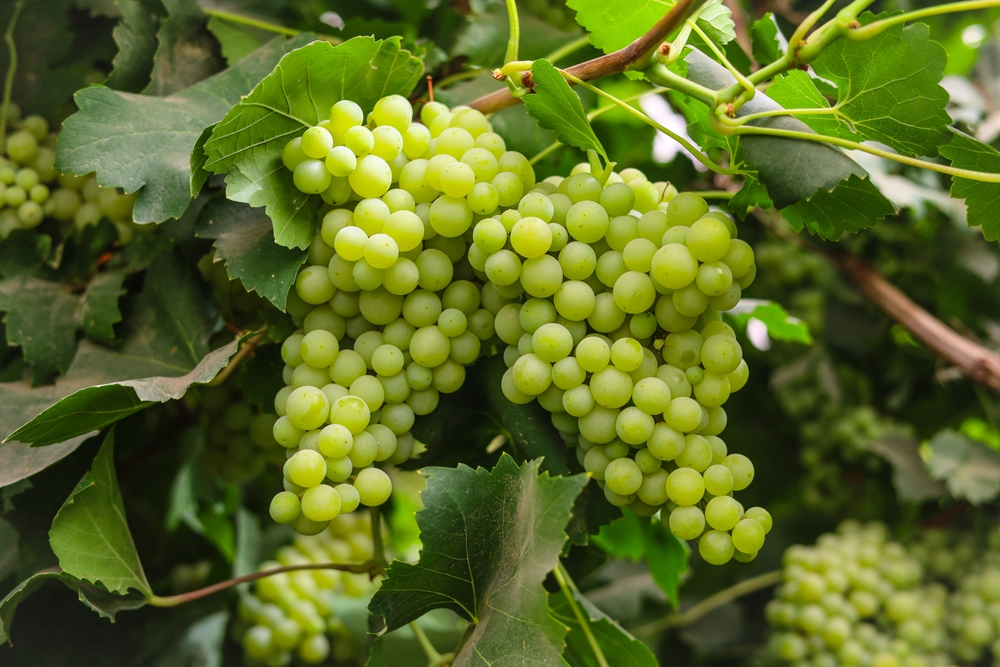 True berries include grapes, members of the Vitis genus and the Vitaceae family. They are planted throughout the world and grow in clusters on grapevines. Grapes are primarily made up of three parts: skin, meat, and seeds. They have an oval form and are tiny.
In addition to being tasty, grapes are also healthy. Potassium is abundant in them, crucial for sustaining healthy body processes. They are also an excellent source of vitamin K, which is necessary for blood clotting, and vitamin C, which strengthens the immune system.
There are many uses for grapes. They may be used to make various goods, including smoothies, wine, raisins, and grape juice. People throughout the world love grapes for their inherent sweetness and light flavor.
Getting your grapes ready for preservation using any technique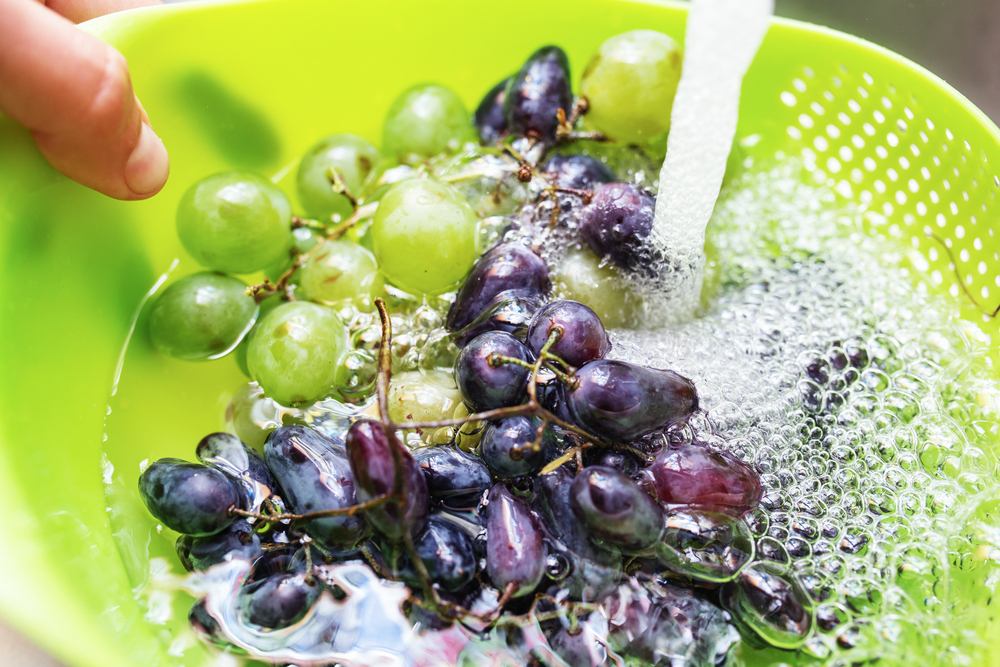 Here are some key steps you need to follow to prepare your grapes for preservation. Let's dive into it now!
Choose Fresh Grapes: Select fresh, ripe grapes free from bruises or damage. The quality of the grapes at the time of preservation will impact the final result. It is best to preserve grapes within 24 hours after harvesting.
Identify Rotten Grapes: Follow these three tips to identify rotten grapes before preservation:
Smell: Rotten grapes emit a strong odor of acidic vinegar. Edible grapes usually have little to no smell.
Appearance: Discard grapes with brown discoloration, indicating they are about to become inedible. Moldy grapes should be immediately discarded to avoid potential illness.
Firmness: Fresh grapes are firm to the touch. If your grapes feel soft and squishy, they are on their way to becoming inedible.
Storage: Until you are ready to prepare the grapes for preservation, store them unwashed in a very cold refrigerator (32°F to 40°F) with high humidity (80%-90% RH). Place them in plastic bags with holes to maintain humidity. Keep the grapes away from foods with strong odors, such as bananas, apples, onions, and cabbage.
Check Storage Bags: Regularly examine the bags every couple of days for any visible moisture. If you find condensation, air out the bags immediately.
Washing the Grapes: Rinse the grapes gently under cool water to remove dirt, debris, or residues. Remove any stems present. You can do a special wash for green grapes to prevent browning around the top. Prepare a solution by crushing 3,000 mg of Vitamin C tablets or dissolving four teaspoons (five grams) of citric acid in a gallon of water. Alternatively, you can use plain apple juice. Soak the prepared grapes in this solution for five minutes, then drain and proceed with your chosen preservation method.
Drying: Lay the washed grapes out on a screen or towel to dry completely before proceeding with your preferred preservation method.
Following these steps, you can properly prepare your grapes for preservation and ensure their freshness and quality for an extended period.
Best way to preserve grapes and keep them fresh
The best way to preserve grapes depends on your preferences and the intended use of the preserved grapes. Here are a few popular methods for preserving grapes:
Whole Grapes Preservation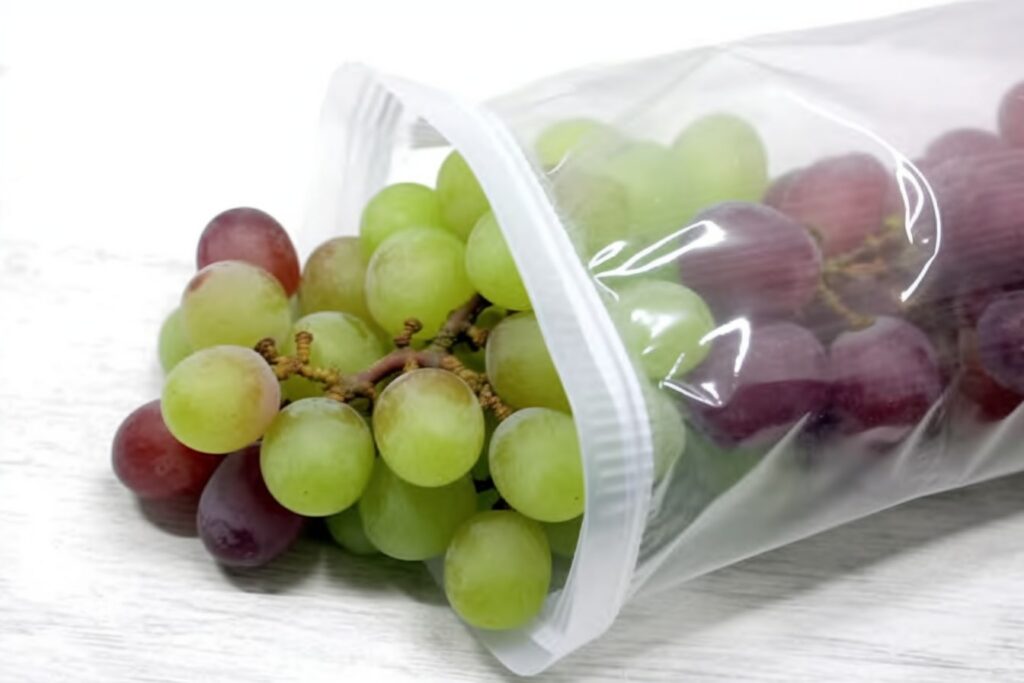 It is advised to preserve entire grapes unwashed and uncut while storing them. Remove any rotten or damaged grapes from the bunch before storage. Put the entire grapes in a zip bag with holes or one that is just loosely closed to allow for some ventilation and avoid moisture buildup.
Keep the bag in a cold, well-ventilated room or the crisper drawer of your refrigerator for storage. According to these storage guidelines, whole grapes can stay fresh for up to a week.
Cut Grapes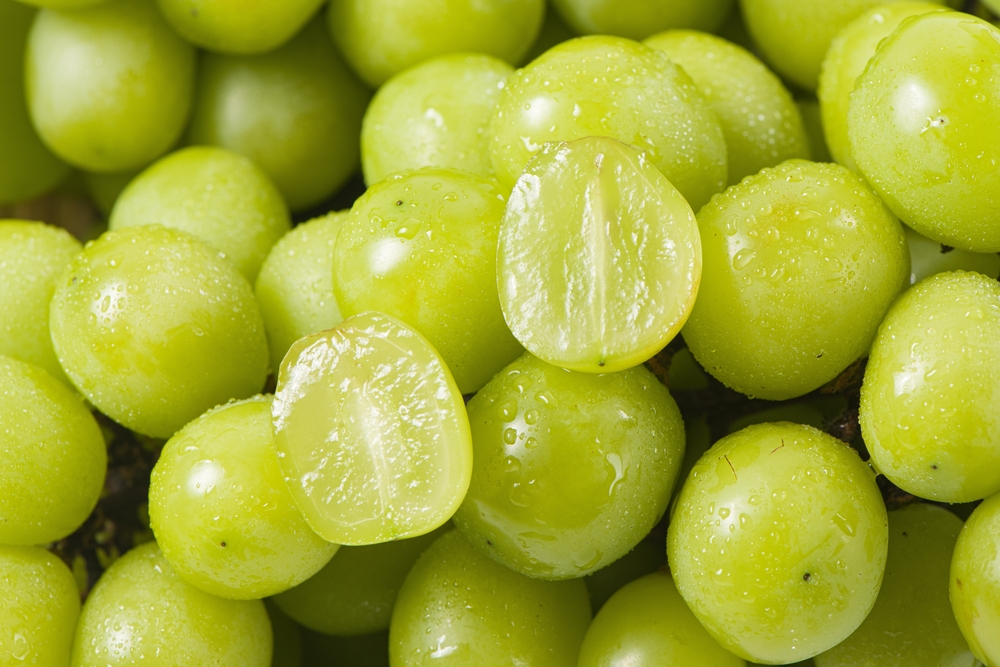 Cut grapes have a shorter shelf life than whole grapes due to increased exposure of their surface area to the air, accelerating spoilage. If you wish to store grapes in water, follow these steps:
Rinse them under cool water and gently pat them dry.
Place the cut grapes in an airtight container or resealable bag.
Keeping grapes fresh with the container or bag in the refrigerator to keep the grapes cool and slow down the spoilage process.
Using the cut grapes within a day or two is recommended for optimal freshness.
Freezing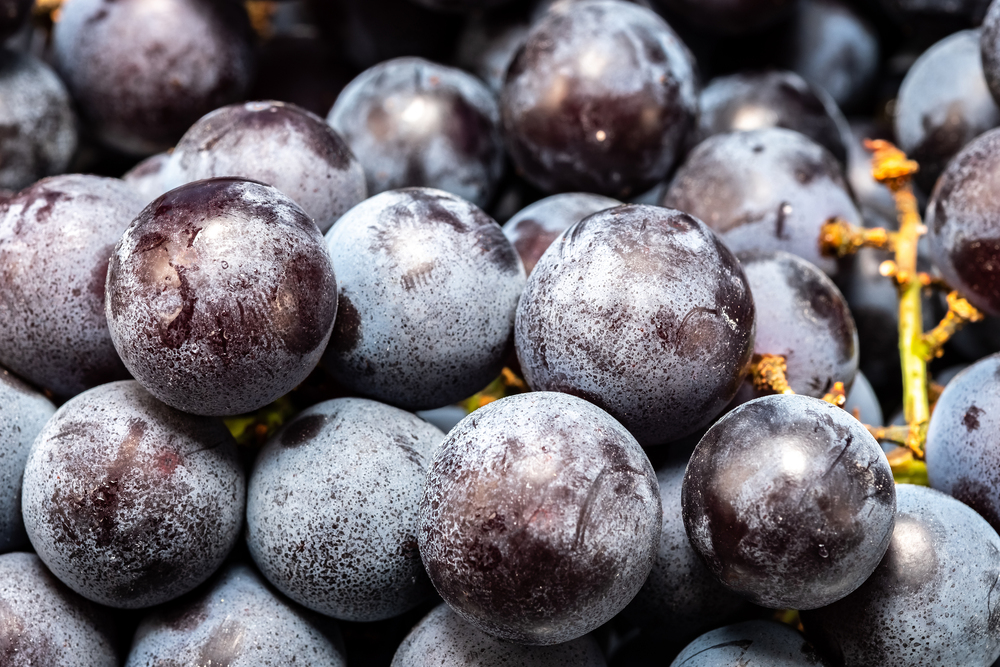 Freezing food preservation undoubtly one of the most popular method to remain fruit freshness and nutritions. Freezing grapes is a simple and convenient method of preservation. Here are the steps to freeze grapes:
Rinse and pat them dry.
Place the grapes in a single layer on a baking sheet.
Freeze the grapes until they become firm.
Transfer the frozen grapes to a freezer-safe bag or container.
Frozen grapes can be used as a snack, added to smoothies, or as beverage ice cubes.
Canning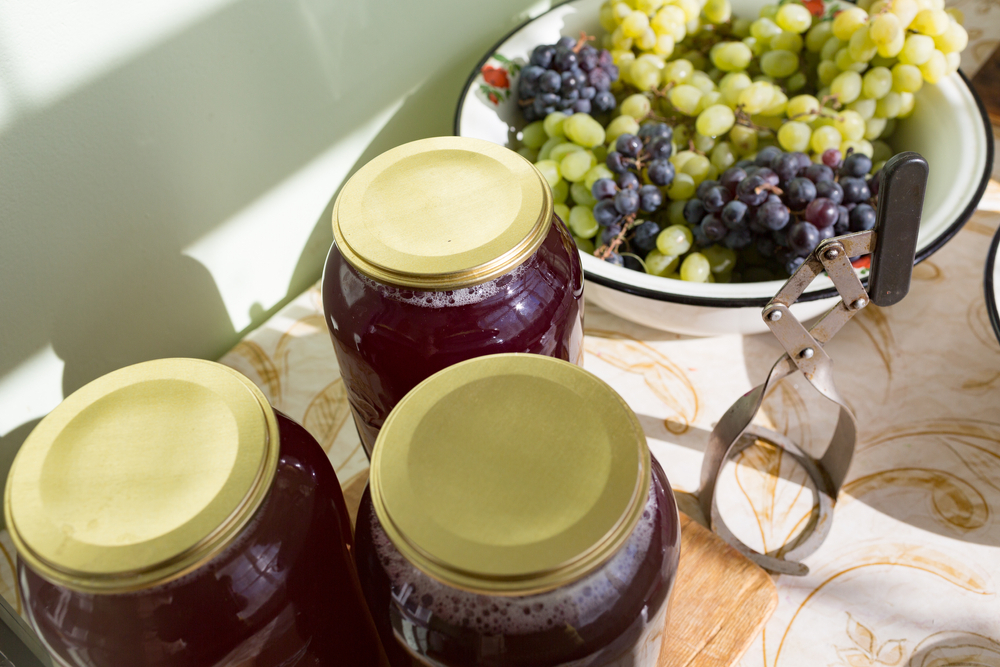 Yep, the preserving method I like the most, a smart way on how to preserve grapes longer. Canning allows you to preserve grapes through jams, jellies, or preserves. Follow these brief steps for canning grapes:
Rinse and store grapes and remove the stems.
Cook the grapes with sugar and, if desired, pectin to create a thick and sweet spread, turning them into jams.
Sterilize canning jars and lids to ensure cleanliness.
Fill the jars with the cooked grape mixture, leaving some headspace.
Process the jars in a water bath canner and start canning using a water bath according to the recommended times for safe storage.
Allow the jars to cool, check for proper seals, and store them in a cool, dark place.
Making grapes juice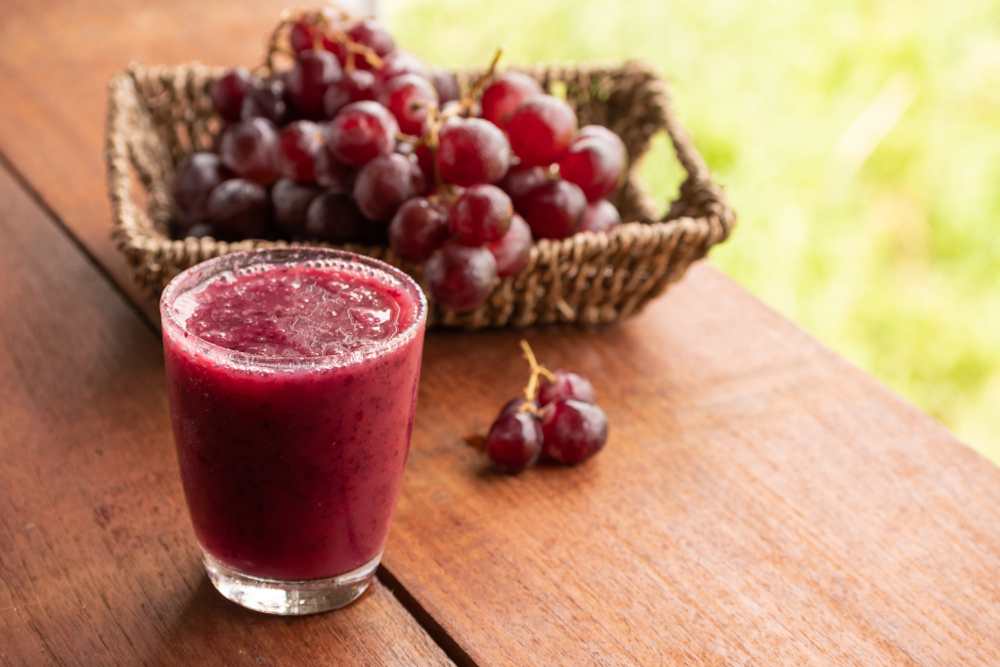 Grape juice may be made by pulling the juice out of fresh grapes and then going through certain steps for long-term storage.
You may either hand smash the grapes and filter the juice out or use a juicer. Once produced, the juice can be kept in sterile jars or containers and preserved using canning methods, or it can be kept chilled if just used temporarily.
Step-by-step process for making grape juice:
Begin by rinsing the grapes and removing the stems.
Extract the juice from the grapes using a juicer or manually by crushing and straining them.
Heat the juice until it reaches a simmer, and skim off any foam that forms on the surface.
Transfer the hot juice into sterilized jars or containers.
Employ water bath canning techniques to process the jars or store the juice in the refrigerator if you plan to consume it quickly.
Drying – Dehydrating grapes
Transforming grapes into raisins, which possess a delightful sweetness and chewy texture, involves a drying process. You can accomplish this by employing a food dehydrator through food dehydration process or by placing the grapes in the oven at a low temperature. It is essential to spread the grapes out in a single layer to facilitate even drying until they become shriveled and acquire the characteristic texture of raisins.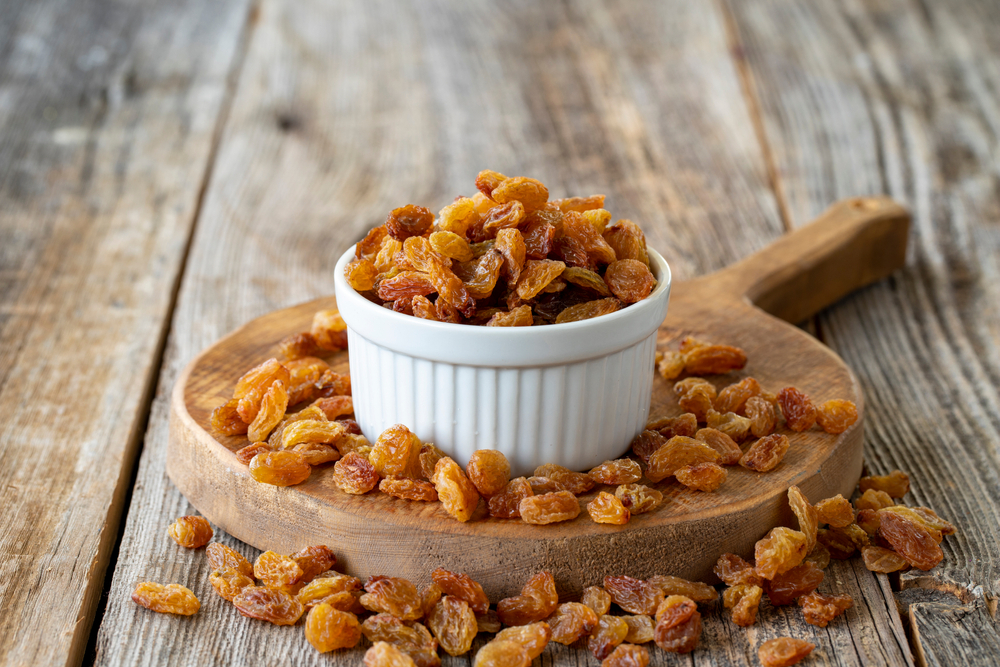 Step-by-step process for drying grapes:
Start by rinsing and removing the stems.
Spread the grapes in a single layer on a dehydrator tray or baking sheet.
Utilize a food dehydrator or place the grapes in the oven at a low temperature until they become shriveled, resembling raisins.
Check out how to store fresh grapes in airtight containers in a cool, dry location.
How about grapes wine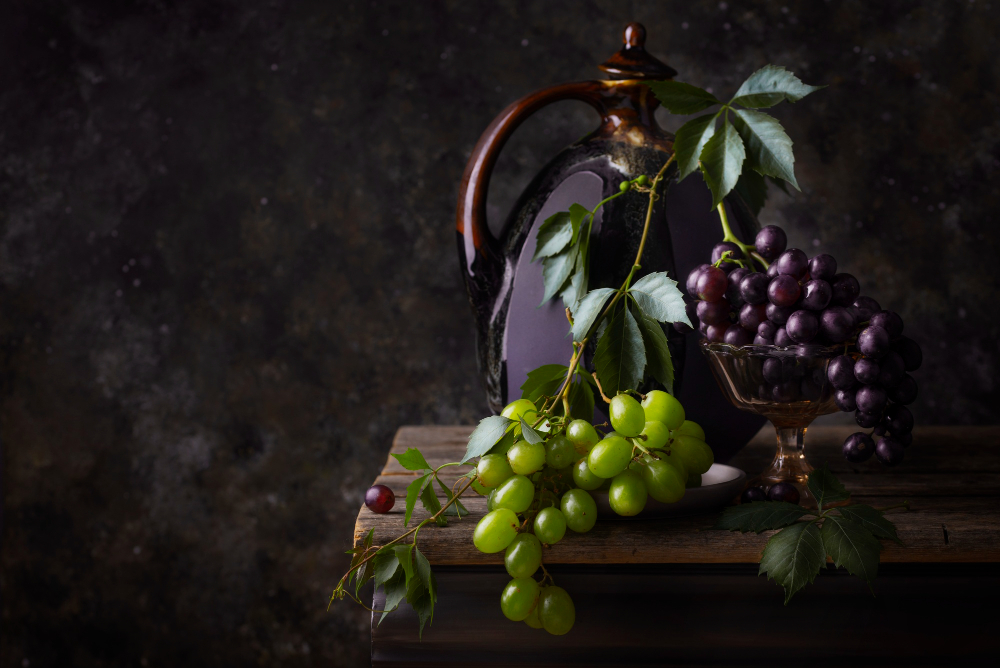 You can use grapes to make your wine if you're interested in fermentation. In this complex procedure, the grapes are crushed to obtain the juice, fermented with yeast and aged. Winemaking requires specialized tools and experience, but it may be a rewarding way to preserve food if you love the process.
Step-by-step process for making grape wine:
Begin by rinsing the grapes and removing the stems.
Crush the grapes to extract the juice.
Proceed to ferment the juice by introducing appropriate wine yeast and additives if desired.
Transfer the fermenting mixture to a fermentation vessel and allow it to ferment for the specified duration.
Rack the wine to separate it from sediment and let it age further in a secondary vessel.
Finally, bottle the wine and, if desired, continue the aging process.
Preserving grapes in alcohol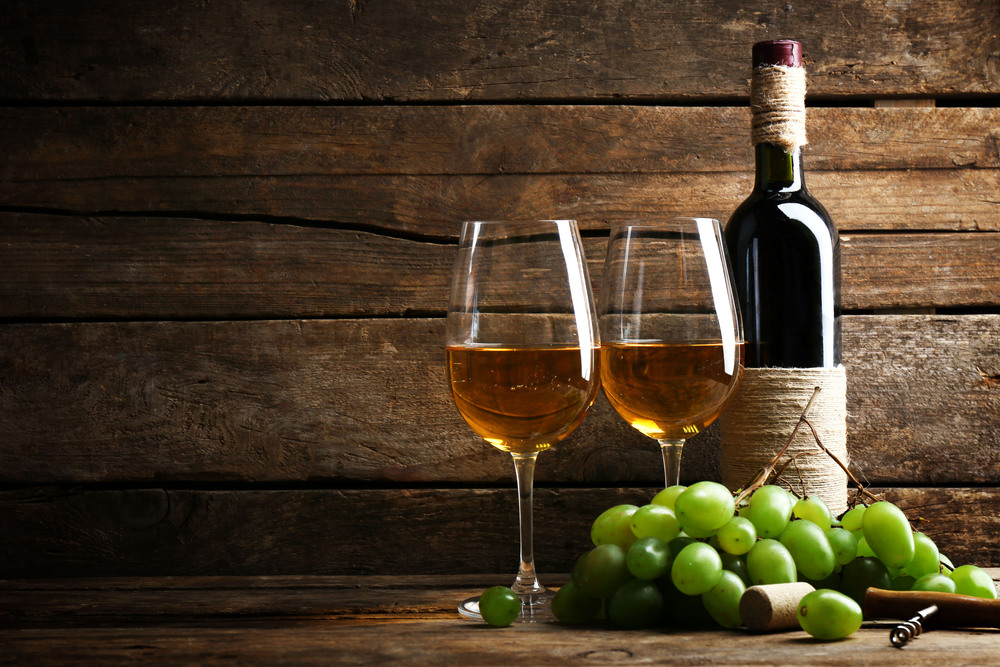 Preserving grapes in alcohol offers a delightful and uncomplicated approach to uniquely savoring the essence of grapes. Below is a comprehensive breakdown of the steps involved in preserving grapes in alcohol:
Alcohol Solution Preparation
Choose your preferred alcohol type, such as brandy, vodka, or wine.
Pour the chosen alcohol into a sterilized jar or airtight container, leaving some space at the top.
Optional Flavor Addition
Enhance the taste by considering the addition of spices, herbs, or citrus zest to the alcohol solution.
Place the desired flavorings directly into the jar containing the alcohol.
Immersing the Grapes
Ensure the grapes are clean before placing them in the alcohol solution.
Submerge the grapes completely in the alcohol, ensuring they are fully covered.
Gently press down on the grapes to release any trapped air bubbles.
Sealing and Storing
Seal the jar or container tightly to prevent the entry of air or moisture.
Store the container in a cool, dark place away from direct sunlight.
Allow the grapes to infuse in the alcohol for several days to weeks, depending on personal preference.
Occasionally shake or gently stir the container to distribute the flavors evenly.
Serving:
Once the desired infusion period has passed, the preserved grapes are ready to be enjoyed.
The preserved grapes can be served along with the infused alcohol as a delectable treat or used as a garnish for cocktails and desserts.
Storing grapes in water
Storing grapes in water is a method that helps maintain their freshness and hydration for an extended duration. Here's a detailed procedure for storing grapes in water:
Rinsing the Grapes
Begin by rinsing the grapes under cold water to eliminate dirt or impurities.
Gently dry the grapes using a clean kitchen towel or paper towel.
Choosing the Container
Select a container that can accommodate the desired quantity of grapes.
The container should have a tight-fitting lid, or cover it with plastic wrap or aluminum foil.
Filling the Container with Water
Pour clean, cold water into the container to fully submerge the grapes.
The water level should cover the grapes entirely.
Refrigeration
Place the container with the grapes and water in the refrigerator to maintain their freshness and inhibit bacterial growth.
Water Replacement
Every 2-3 days, discard the old water and replace it with fresh, cold water.
This practice ensures the grapes remain hydrated and retain their texture.
Recommended Usage Time
While storing grapes in water can prolong their freshness, it is advisable to consume them within a few days for optimal taste and quality.
Preserving grapes as fruit leather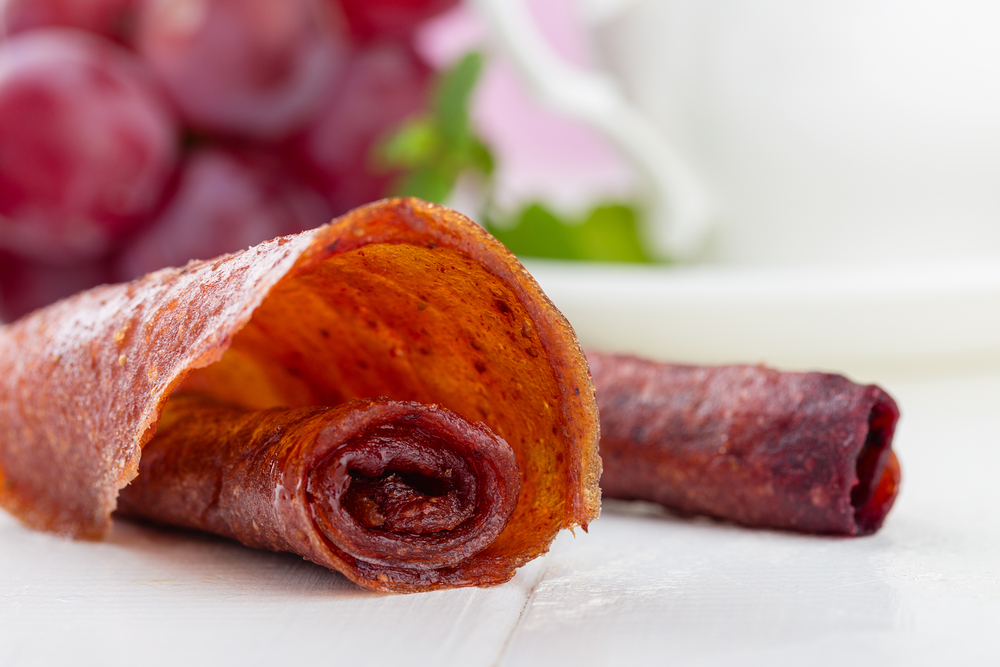 Transforming grapes into fruit leather provides a convenient and portable way to relish their natural sweetness and flavors. Follow these detailed steps to create grape fruit leather:
Blending the Grapes
Place the grapes in a blender or food processor and blend until smooth.
Optionally, add lemon juice or a sweetener like honey or sugar to enhance the flavor.
Taste the puree and adjust the sweetness if desired.
Cooking the Grape Puree
Transfer the grape puree to a saucepan and cook over low heat, stirring constantly, for approximately 10-15 minutes.
This process thickens the puree and intensifies the flavors.
Preparing a Baking Sheet
Line a baking sheet with parchment paper or a silicone baking mat, ensuring it fits your oven properly.
Spreading the Puree
Pour the cooked grape puree onto the prepared baking sheet.
Use a spatula or the back of a spoon to spread it evenly into a thin layer, about 1/8 to 1/4 inch thick.
Drying the Fruit Leather
Place the baking sheet in an oven set to its lowest temperature or use a food dehydrator.
The drying time can vary from 6 to 12 hours, depending on the puree's thickness and drying conditions.
Periodically check the fruit leather and rotate the baking sheet for uniform drying.
Testing for Doneness
The fruit leather is ready when it is no longer sticky to the touch and easily peels away from the parchment paper or mat.
Rolling and Storing
Once fully dried, remove the fruit leather from the oven or dehydrator and let it cool.
Carefully peel the fruit leather off the parchment paper or mat.
Cut it into desired shapes or roll it up and cut it into strips.
Store the grapefruit leather in an airtight container or wrap them individually in plastic.
They can be stored at room temperature for a few weeks or refrigerated for longer shelf life.
Store washed grapes in the fridge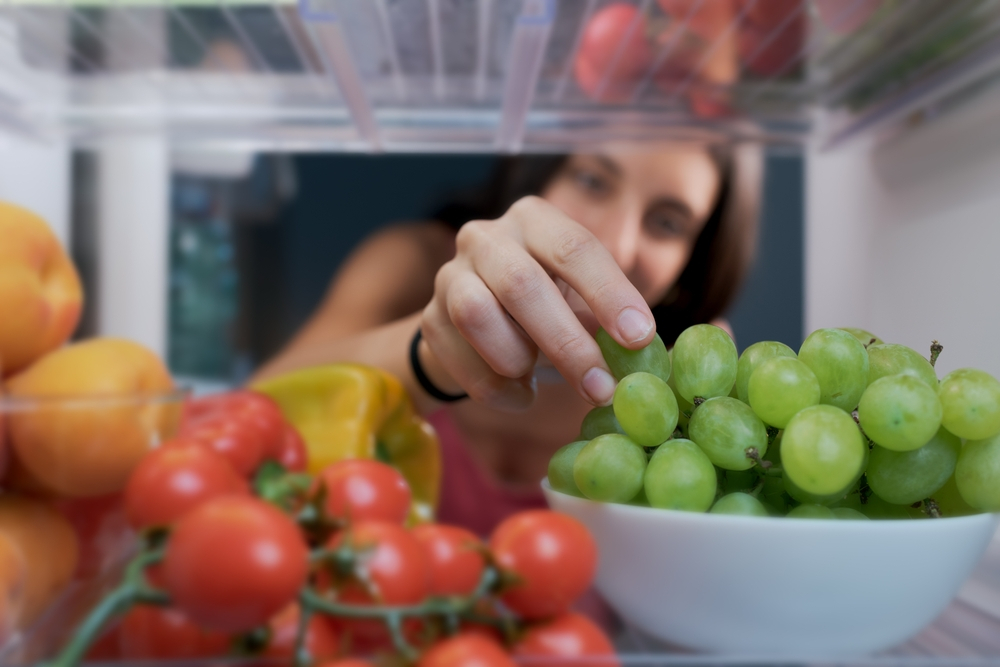 To store washed grapes in the fridge, follow these steps:
The grapes should be rinsed by being put in a colander and running cold water over them. Use your fingertips to massage them to remove any residue or grime gently.
After washing, dry the grapes on a fresh kitchen towel or piece of paper towel. Allow them to air dry for a few minutes, or gently pat them dry. Because grapes can rot more rapidly when wet, it is crucial to eliminate extra moisture.
Choose a dry, spotless container with a tight-fitting cover. It is best to choose a glass or plastic container with ventilation slots or holes since they allow some airflow to reduce condensation. For best one, I highly recommend storing fruit in mason jars (including grape obviously) since it contribute to extending life of fruit while making them eye-catching as well.
You may line the container with a fresh paper towel or a layer of moisture-absorbing material like a produce saver sheet. The grapes' shelf life is increased due to the absorbed surplus moisture.
Fill the container with the cleaned and dried grapes. To avoid crushing or bruising, try not to crowd them.
To achieve an airtight seal, close the lid securely. Place the grape container in the refrigerator, which should be at or near 40°F (4°C).
Check the grapes occasionally for deterioration indicators, such as mold or mushiness. To save the remaining grapes from being ruined, quickly remove any damaged grapes.
Store grapes on or off stem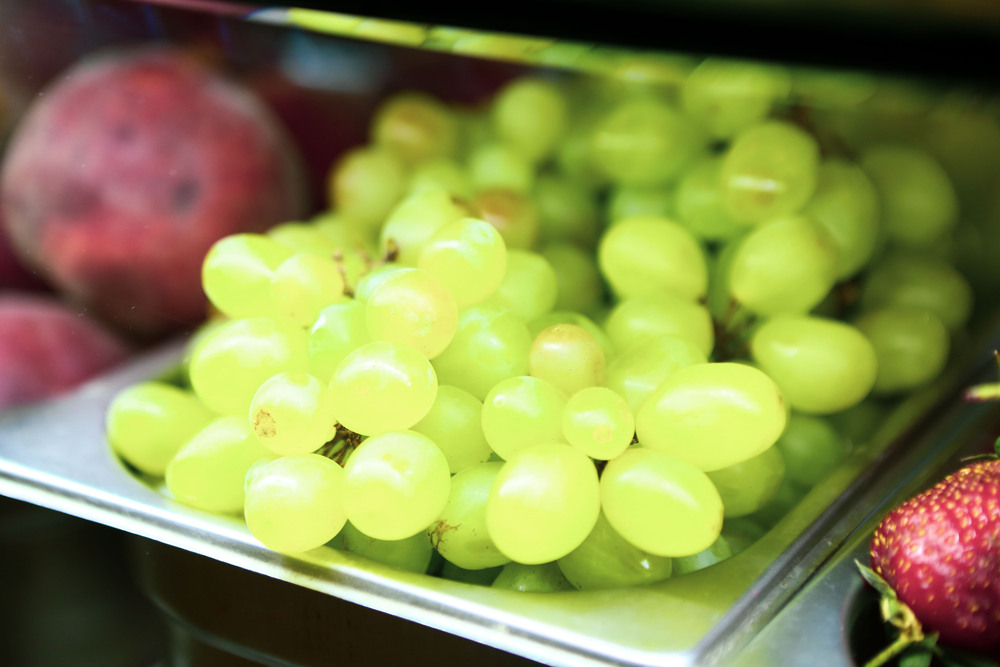 Grapes can be stored either on or off the stem, depending on your preference and how you plan to use them.
Storing grapes on the stem
Minimizes bruising and shriveling, preserves the shape of the grape cluster, and keeps grapes fresher for longer. It may be used for snacking or decoration.
The method for you is to place the grape clusters in a perforated container or gently wrap them in a zip bag. And after that, try to use it within a few days after placing it in the fridge.
Storing grapes off the stem
It provides easy access for various uses, prevents potential mold or spoilage from spreading, and is convenient for adding to recipes.
Accordingly, the ideal way is to wash and dry the grapes thoroughly. Then, place them in a clean, breathable container such as a ventilated bag or perforated container. And finally, store it in the refrigerator and consume it within a few days.
Useful tips for storage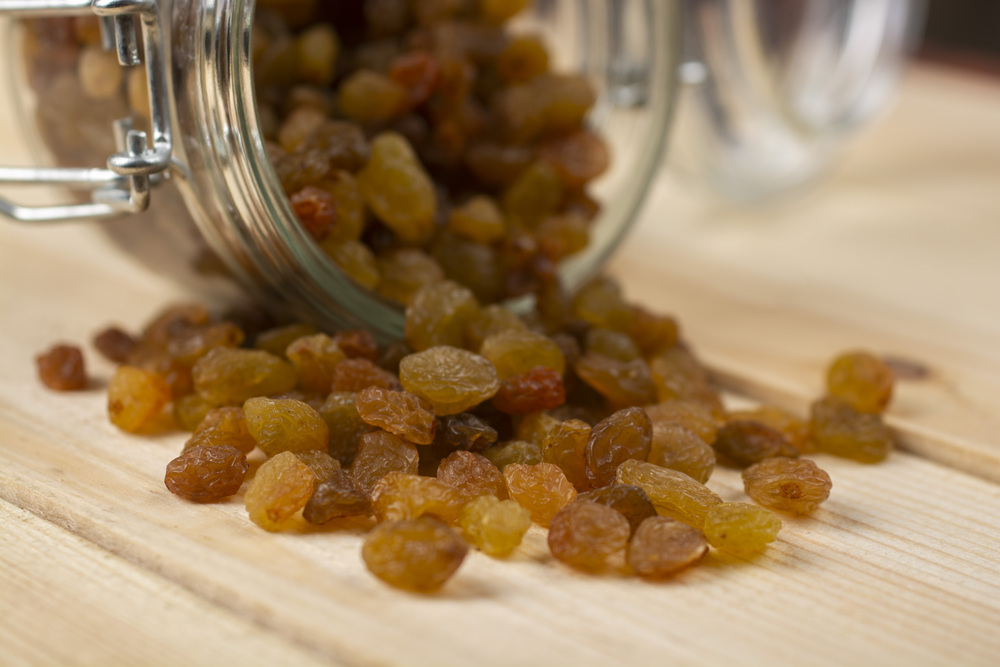 Mastering the art of how to preserve grapes can guarantee that you enjoy every luscious mouthful, whether you're a grape aficionado or just want to relish their exquisite sweetness.
Let's take your munching to the next level right now!
Grapes need appropriate air circulation to stay fresh, thus it is not advised to keep them in a container that is entirely sealed.
Choose containers with openings for air to pass through. Perforated plastic bags, vented containers, mesh produce bags, colanders, strainers, or open bowls/plates are a few potential alternatives.
To keep grapes from going bad, good airflow is crucial. The fruit might become too dried out if you store them next to the vent of a freezer or refrigerator.
Green grapes should be kept dry in order to retain their freshness. If they are damp before storage, take sure to pat them dry because moisture might speed up deterioration.
Grapes should be kept in the refrigerator to maximize storage and extend shelf life. Put them in a designated storage container or the fruit and vegetable section of the refrigerator.
Don't crowd the grapes too tightly in the storage container. To limit bruising or mold growth, leave some space between the bunches.
Conclusion
Knowing how to preserve grapes correctly is essential to appreciate their sweet and juicy sweetness completely. Learning the proper techniques for preserving grapes in alcohol will help extend their freshness, retain their firmness, and lengthen their shelf life, whether you have just purchased a bunch of fresh grapes or gathered them from your own vineyard.
You can ensure that your grapes stay tasty and pleasurable for a long time by using a few straightforward procedures.