With their distinct and delicious flavor, persimmons are a fantastic addition to handmade jams and preserves. This recipe will surely please your palate and wow your friends and family, whether you're an experienced canner or a novice wishing to try your hand at preserving.
With our persimmon jam canning recipe, you can safely make flawlessly set jams that perfectly capture the flavor of ripe persimmons from Fuyu, and Hachiya to Wild American ones. Prepare yourself for a culinary journey as we explore several delectable and simple methods for producing persimmon jam and canning to preserve it.
Persimmon Jam Canning – Safety or Not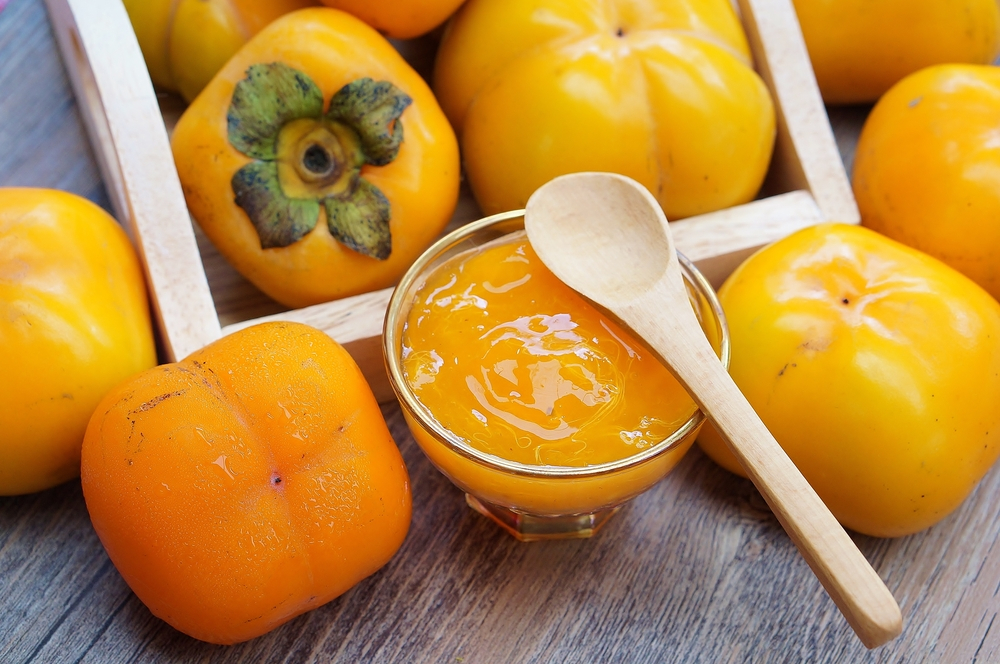 The fruit's pH level should be considered during canning since it is one of the most important aspects. The jam's pH level dictates whether it can be properly canned in a water bath. Generally speaking, fruits with a pH of 4.6 or lower are safe to water bath can. Unfortunately, the pH of persimmons, which ranges from 4.4 to 4.7, puts them on the edge.
This is when things start to get interesting. The pH balance can be tipped by adding even a few slightly less acidic fruits to the persimmons, rendering the jam unfit for canning. Following a few safety measures is imperative to ensure your persimmon jam's safety.
To make canning it safe, you must add some lemon or citrus juice to the persimmon jam recipe. Particularly lemon juice is effective in this regard. It makes the jam safe for canning by lowering the pH while increasing its acidity. So be sure to add at least 1 tablespoon of lemon juice for every pound of fresh persimmons (around 2-3 big persimmons, 3 cups sliced, or 2-ish cups chopped).
In addition to improving the flavor of your persimmon jam, adding lemon juice is a crucial step toward successfully canning it. Lemon juice's acidity aids in jam preservation by preventing the growth of dangerous microorganisms. It's a simple but important step to ensure you can continue enjoying your homemade jam for months to come.
Persimmons options for Jams
There are 3 main types of persimmons:
Fuyu Persimmon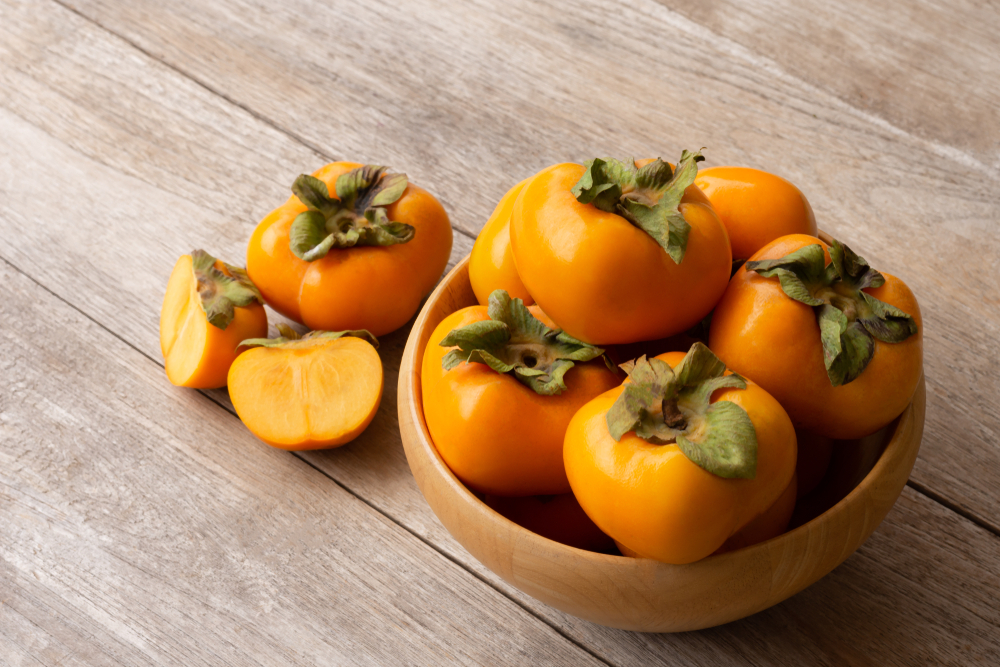 The Fuyu persimmon is a common type that is used to make jam. The Fuyu persimmon has a rounded form and a smooth, firm feel, similar to a tomato. Fuyus may be eaten when they are still firm and crisp, just like apples, unlike other persimmons.
They have a taste that is sweet and subtly tart and works wonderfully in a jam. Pick Fuyu persimmons that are completely ripe but firm when making jam with them.
This will guarantee that your finished jam has a balanced sweetness and a wonderful texture. Using a little citrus may, in my opinion, improve the overall flavor profile and bring out the best in Fuyu persimmons.
Hachiya Persimmon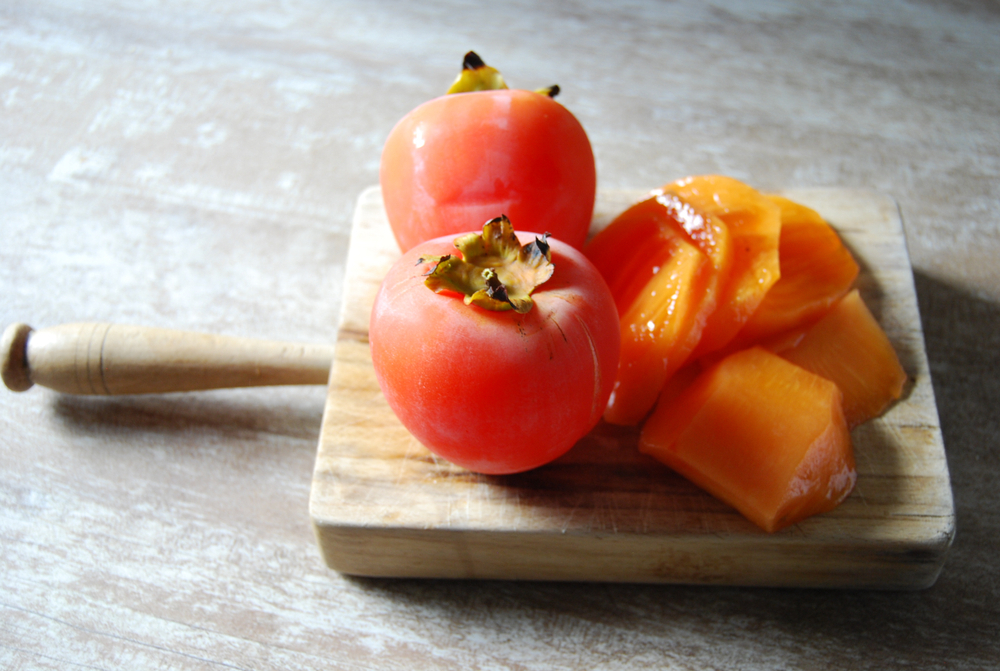 Next up, we have the Hachiya Persimmon, known for its elongated acorn-like shape and distinct flavor. Hachiyas are larger than Fuyus and require special attention when using them for jams. When unripe, Hachiyas can be quite astringent and unpleasant to taste.
However, their flesh changes into a wonderful jelly-like consistency and takes on a sweet flavor once they are fully ripe and extremely soft. Before using your Hachiyas in jams, make sure they are completely ripe.
I suggest waiting until their skin begins to wrinkle and they become mushy. They are ideal for making a thick and delicious jam at this time.
Warm spices like ginger, nutmeg, or cinnamon may enhance the distinct tastes of Hachiya persimmons and make your persimmon jam canning recipe truly outstanding.
Wild American Persimmons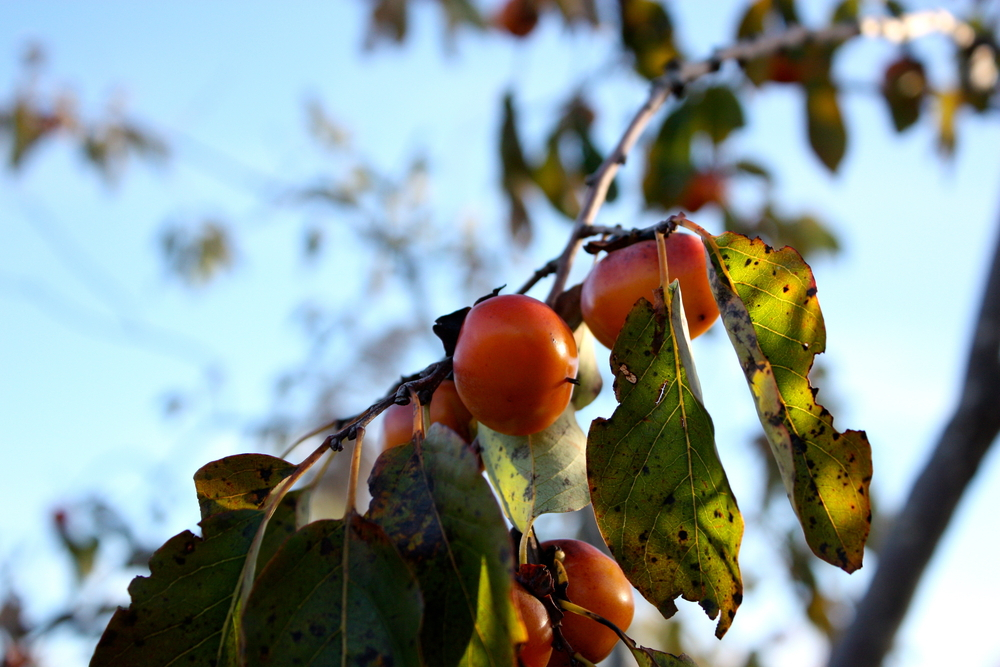 Wild American Persimmon jelly might be an intriguing alternative for individuals seeking a more daring option. They ripen to a soft texture, much like Hachiyas, and must be fully ripe for the best flavor.
The astringency and flavor of wild American persimmons can differ from tree to tree, so it's crucial to keep that in mind. So make sure you have a tree with tasty fruit before you start your jam-making adventure.
You can decide this based on your experience or by asking nearby farmers or professionals for advice.
What kind of persimmons should I use to make persimmon jam?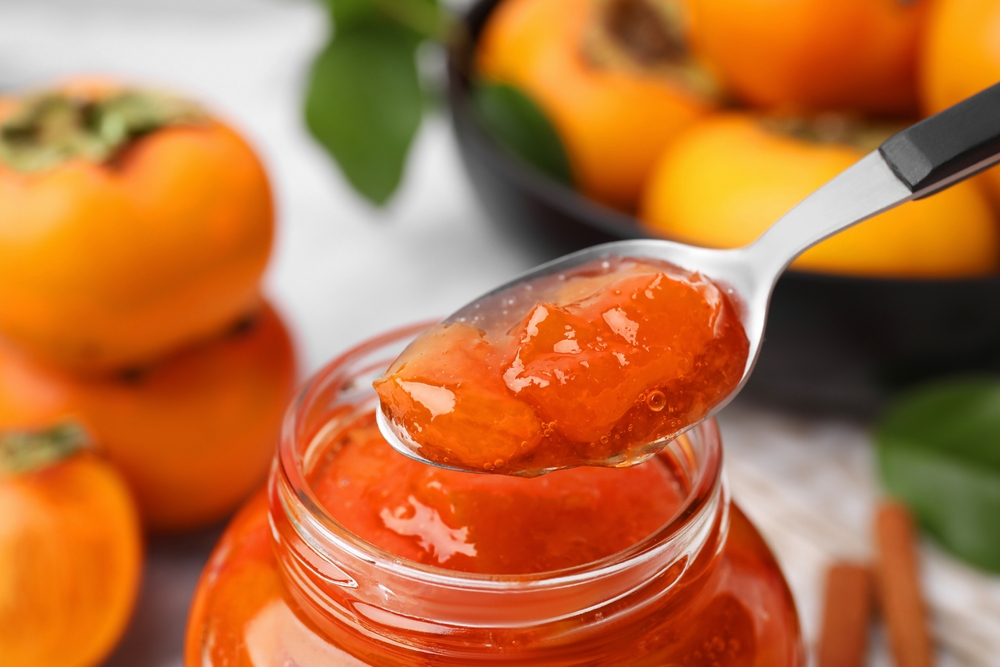 For your jam-making endeavor, I suggest using Fuyu persimmons based on my experience. They are a wonderful option due to their hard, crisp texture and delicious flavor.
Fuyu persimmons are simpler to handle than Hachiya persimmons, which must be fully ripe and tender for the best flavor. They won't need to mature first, and you won't have to cope with their jelly-like consistency. You may immediately start using Fuyu persimmons, saving time and effort.
Fuyu persimmons' sweet and subtly tart flavor gives your jam a delicious taste without the danger of astringency. You can make a tasty jam without waiting for it to develop fully. Isn't that wonderful?
Don't worry if you have the softer American or Hachiya persimmons available. Jam may still be made using them. Remember that they are softer; they will fit more tightly in a measuring cup. Instead of using the 12 cups of sliced Fuyu persimmons, I advise using about 8 to 10 cups of fruit pulp to ensure the right amount of fruit is used for canning persimmons jam.
Ingredients for persimmon jam canning recipe
6 lbs persimmons, about 12-15 large Fuyu Persimmons, or 13-16 cups sliced
2 to 5 cups sugar (adjust for your tastes)
1/2 to 1 cup lemon or lime juice (Or citric acid for replacement)
100 ml water
1 tablespoon of cornstarch
You're in for a treat if you appreciate persimmons as much as I do! I will give you a delicious recipe persimmon jam for homemade persimmon jam today. What's best? Let's get started with whichever persimmons you have on hand.
You'll need around 6 pounds of fresh fruit to start. That may seem like a lot, but don't be concerned! After the persimmons have been cut into slices or diced, you should have around 13 to 16 cups of sliced persimmons or 10 cups of diced persimmons. So, gather your preferred variety of fuyu persimmons or another persimmon.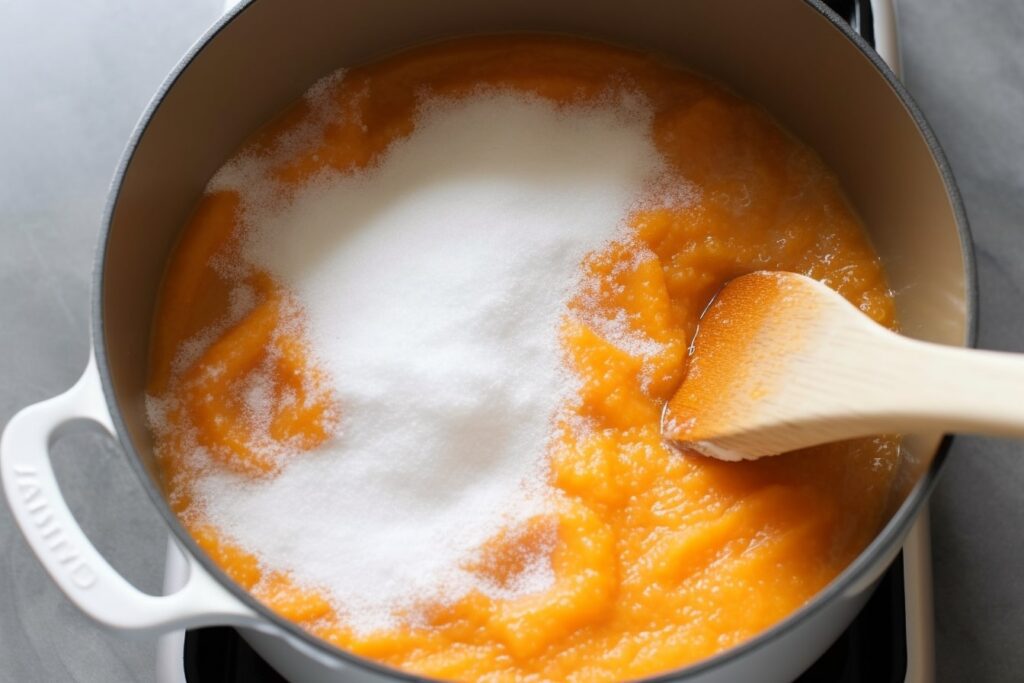 Let's now discuss sweetness. Since persimmons are inherently extremely sweet, you may adjust this recipe to suit your tastes. Use around 1 cup of sugar if you favor low-sugar jams like me. However, use two cups for a more conventional, sweet jam. Just be aware that too much sugar might mask the persimmons' delicate flavor.
The citrus juice you may use might either be lime juice or lemon juice. Lime juice wonderfully enhances the flavor of persimmons. It gives the jam a tart touch. Since lime juice and lemon juice have the appropriate acidity, you may easily swap one.
Speaking about acidity is essential for maintaining the jam's quality and harmonizing its tastes. Citric acid can be substituted for citrus juice if you'd rather avoid using it but still want to ensure the jam is safe to can. Because citric acid granules are so powerful, you only need a small amount per tablespoon of lemon (or lime) juice in a recipe for persimmon jam.
How much lemon or lime juice will we need for this pot of persimmon jam? You should use at least 1 tablespoon of lemon juice for each pound of fruit. Our recipe's 4 pounds of fresh fruit equals at least 1 teaspoon of citric acid.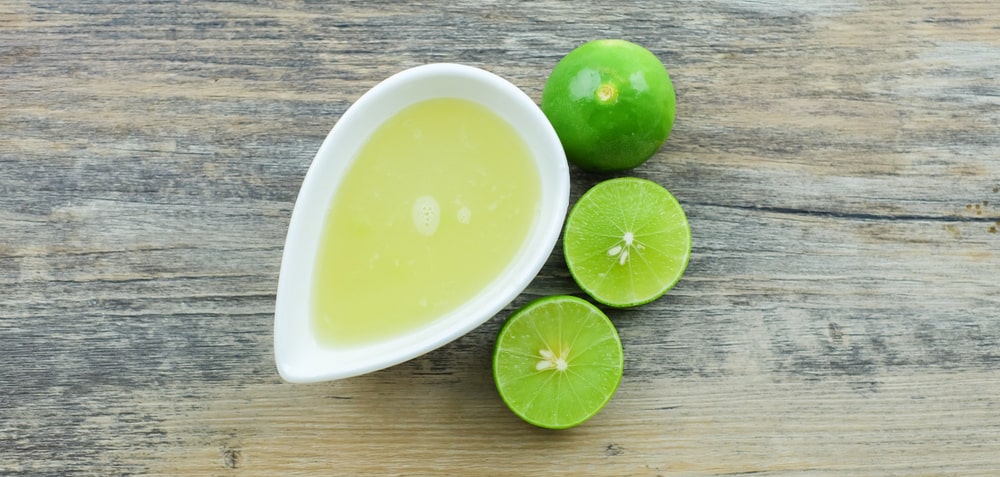 Notes:
Experimenting with tastes, in my opinion, is a pleasant element of cooking. Spices like cinnamon or ginger can also be added to your wild persimmon jam if you're feeling particularly daring. They can pleasantly deepen the flavor and give your jam a distinctive flavor.
I advise starting with this basic recipe, and once you're at ease, feel free to experiment and customize it. After all, the appeal of making your jams rests in having the opportunity to produce something that suits your preferences.
My experience led me to conclude that persimmon jam goes well with cheese and is great for spreading on toast or biscuits. Imagine your favorite cheese being served with a tart, sweet jam on a charcuterie board, and it sounds like a gourmet marriage made in heaven!
Sugar needed?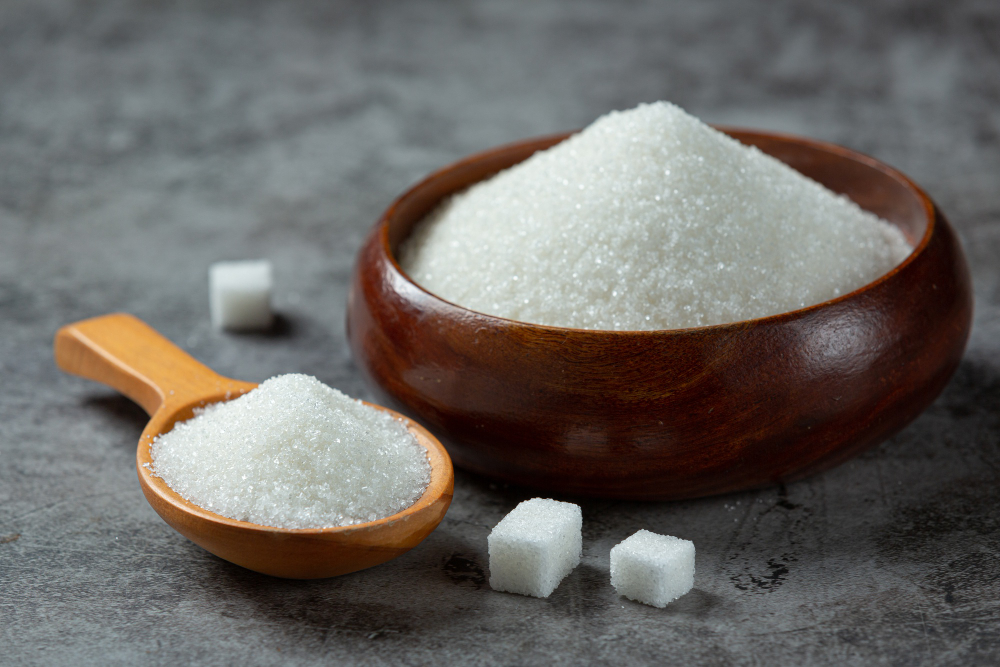 Why does persimmon jam not contain additional sugar? Well, allow me to explain. Nature's wonderful gift to us is persimmons. They are ideal for jam when completely ripe because of their delicious, candy-like flavor. Because of this, sugar is not necessary in this recipe.
However, I recognize that some individuals prefer sweeter tastes, so you can add sugar to your persimmon jam. There are a few factors to consider to guarantee the greatest outcomes.
The texture of the persimmons may change if sugar is added early in the cooking process. They won't decompose correctly, which might result in persimmon pieces floating in a sugar syrup, which is not what we want for a smooth and delectable jam.
So, this is what I advise: The persimmons should first be cooked for at least 15 minutes over medium-low heat. Gently crush the fruit in the pan while it cooks. As you watch, the fruit will begin to "melt" apart, forming a wonderful basis for your jam.
You can choose whether or not to add sugar at this time. Start with one cup and taste the jam to see whether it is sweet enough for you. If you'd like it to be even sweeter, one more cup of sugar can be added. Remember that these amounts are approximations that may be changed to suit your tastes and the level of sweetness of the persimmons you're using.
I've tried several different versions of this persimmon jam canning recipe. And I've discovered that allowing the persimmons' inherent sweetness to shine through without adding additional sugar produces jam that truly captures the flavor of this lovely fruit. It's also a healthier alternative!
Steps to follow to make persimmon jam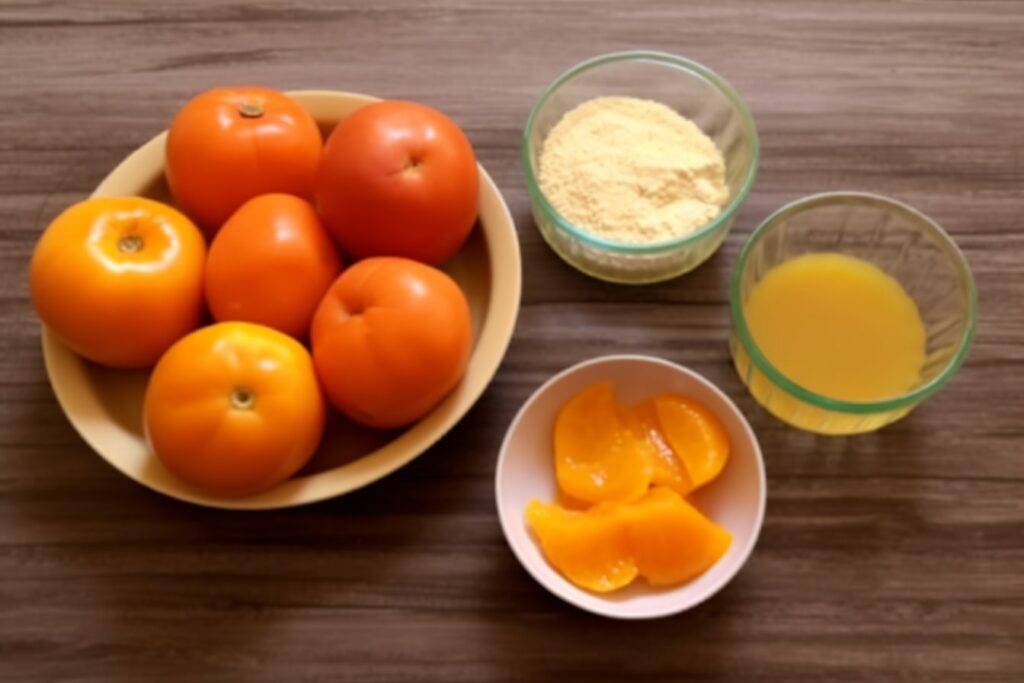 Collect your ingredients first. Fuyu persimmons, worth about 4 pounds, are required. I find that this amount makes for a rich jar of jam. Cut the persimmon and peel it lightly so that it can be easier to handle. And from my point of view, Fuyu persimmon peels are easier to handle than wild American or hachiya persimmons, which take a longer and harder time.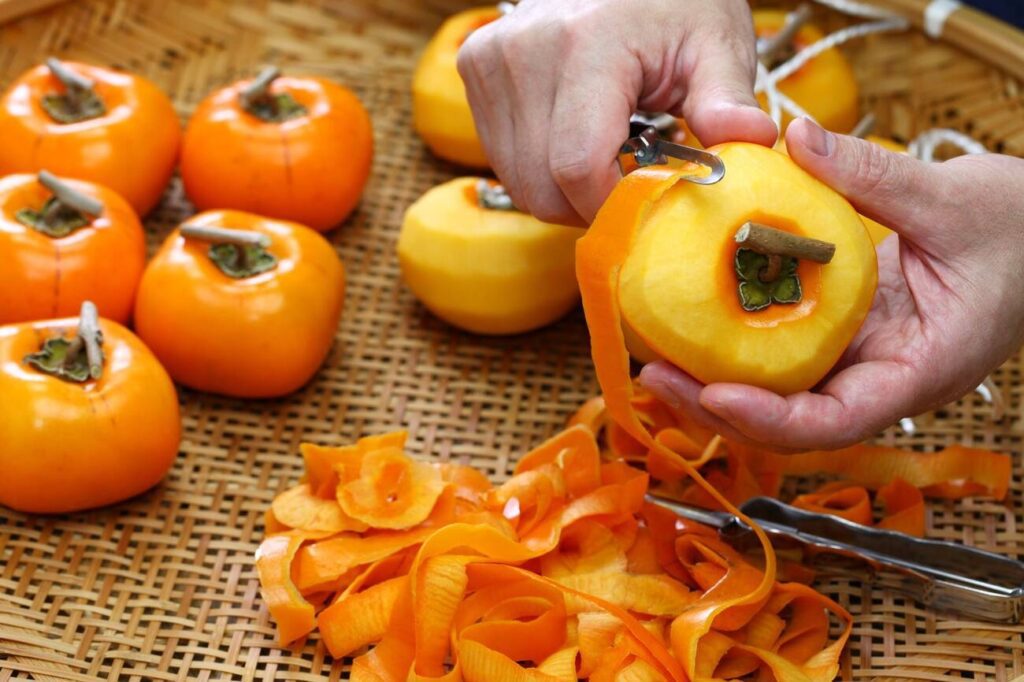 Choose a Dutch oven with a thick bottom once your persimmons are cut into slices. I've discovered that having a full pot makes it easier to spread heat evenly and avoid burning. Juice some fresh lemon or lime, then add the persimmons to the saucepan. This prevents the persimmons from burning while also adding a delicious taste and for canning purpose too. Alternatively, you may get the same results by dissolving citric acid in a tiny amount of water.
It's time to start cooking, so set the pot on the burner. As the persimmons simmer softly, reduce the heat to medium-low. Occasionally stirring provides even cooking and helps prevent sticking. The tastes intensify when the persimmons decay and unleash their natural fluids.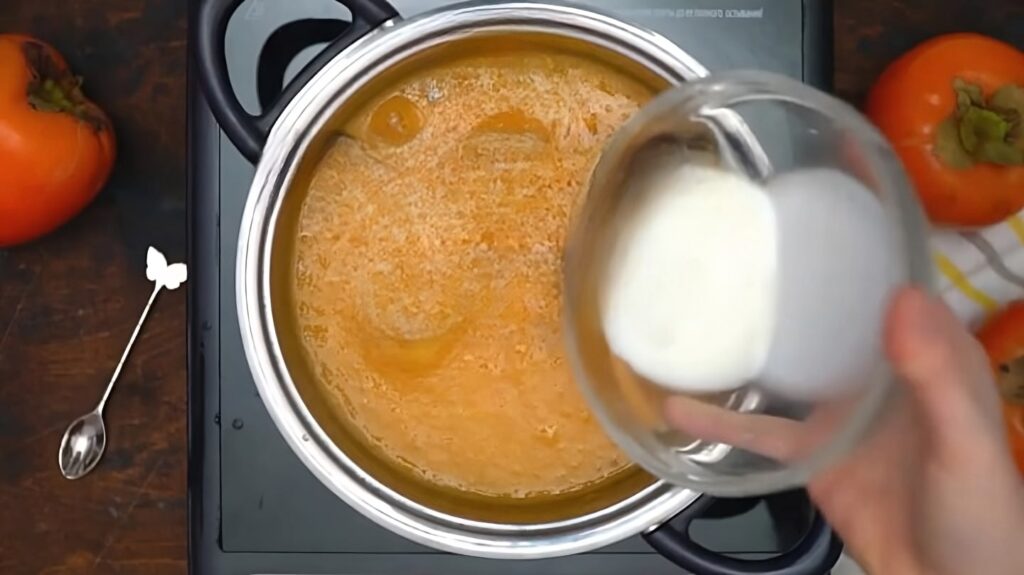 Then, it is time to thicken the boiling persimmons by pouring the over the mixture of cornstarch and water. This would be an easy step, 1 tablespoon of cornstarch would go well with 2 tablespoon of water like any other jam recipe lol. Mixing them evenly when the cornstarch completely dissolves into water. Once the mixture created, I would pour it into the boiling pot slowly in combination with stirring evenly, securing the cornstarch mixture dissolves into persimmons pot without any clumping.
You could see some foam rising on the surface while the food cooks. Don't worry; I suggest using a spoon to remove the foam. This process aids in preserving your jam's smooth texture and pleasing appearance.
The persimmons' inherent sweetness grows as they continue to simmer and decompose. It is crucial to taste the jam and adjust the sweetness as necessary. You could add a sweetener like honey, sugar, or another preferred choice depending on how sweet the persimmons are. A slight hint of sweetness, in my opinion, improves the flavor as a whole.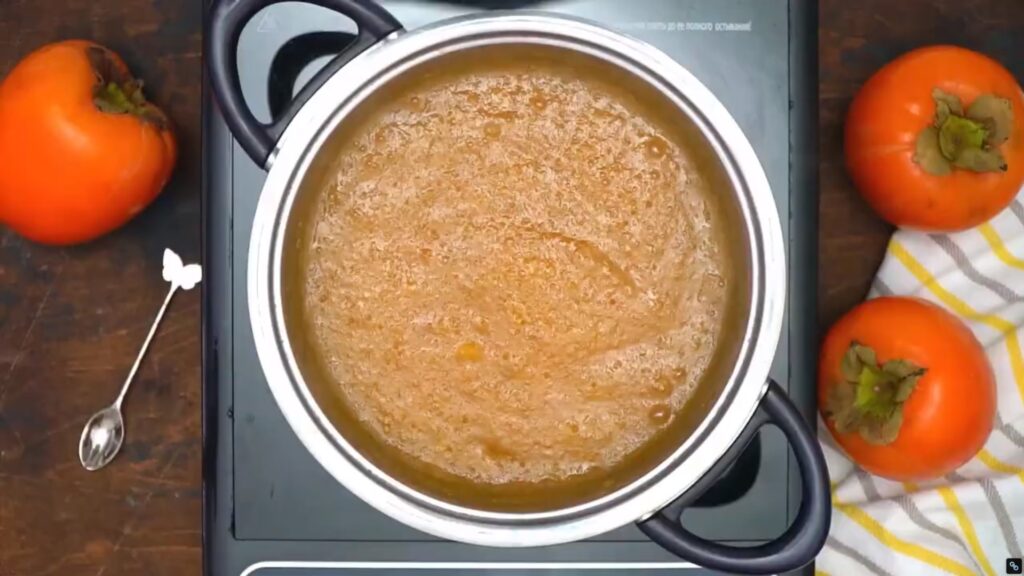 This is a perfect time to prepare your jars as the jam thickens and the flavors combine. Pour the jam gently into the sterilized jars, leaving some room at the top once the jam has reached the consistency and taste you prefer. Jars must be properly shut.
How is your persimmon jam tasting?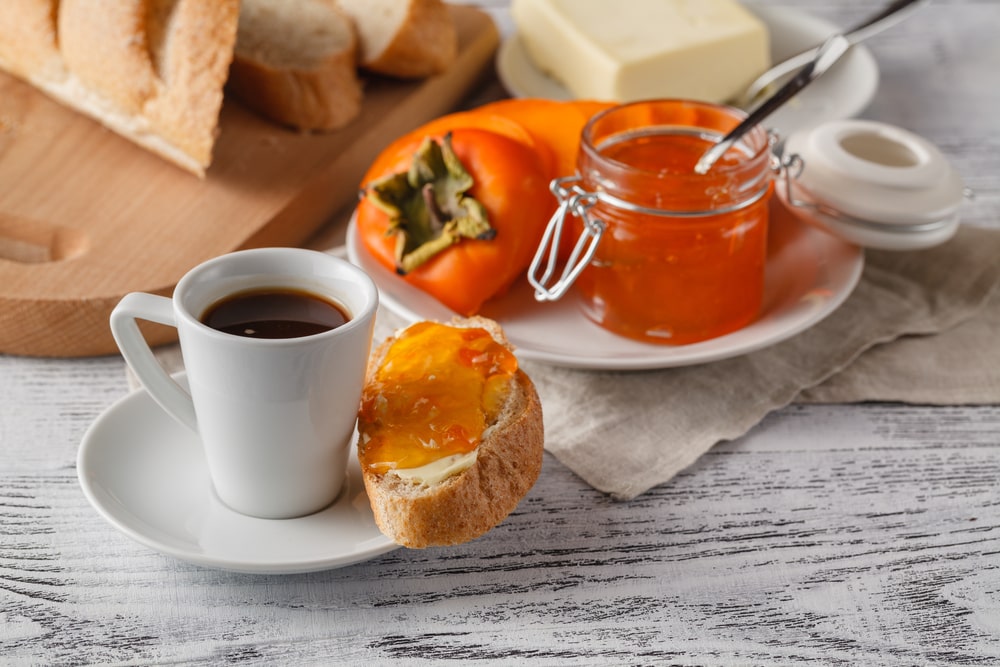 Depending on the freshness of the persimmons used and any other ingredients or spices, according to my experience, persimmon jam's flavor can change. The jam often has a rich and delicious flavor with traces of apricots, dates, and honey when the persimmons are at their peak of ripeness. It's similar to preserving the spirit of fall in a jar!
Persimmons can taste slightly astringent when not fully ripe, and it should be noted. Don't let it stop you from creating persimmon jam, though. That astringency changes into a pleasant complexity that improves the overall flavor profile with the proper maturity and cooking.
Now, let's talk about how to enjoy this wonderful jam. Persimmon jam pairs exceptionally well with various foods, with endless possibilities to explore. Here are a few suggestions to get you started:
Cheese: Spread a dollop of persimmon jam over your favorite cheese, such as brie or goat cheese.
Bread and Toast: Slather some persimmon jam on freshly baked bread or toast for a delightful breakfast or snack.
Yogurt and Parfaits: Stir a spoonful of persimmon jam into your yogurt or use it as a layer in a parfait.
Desserts: Get creative and use persimmon jam as a filling for pastries, cakes, or cookies.
Canning your persimmon jam for your unique pantry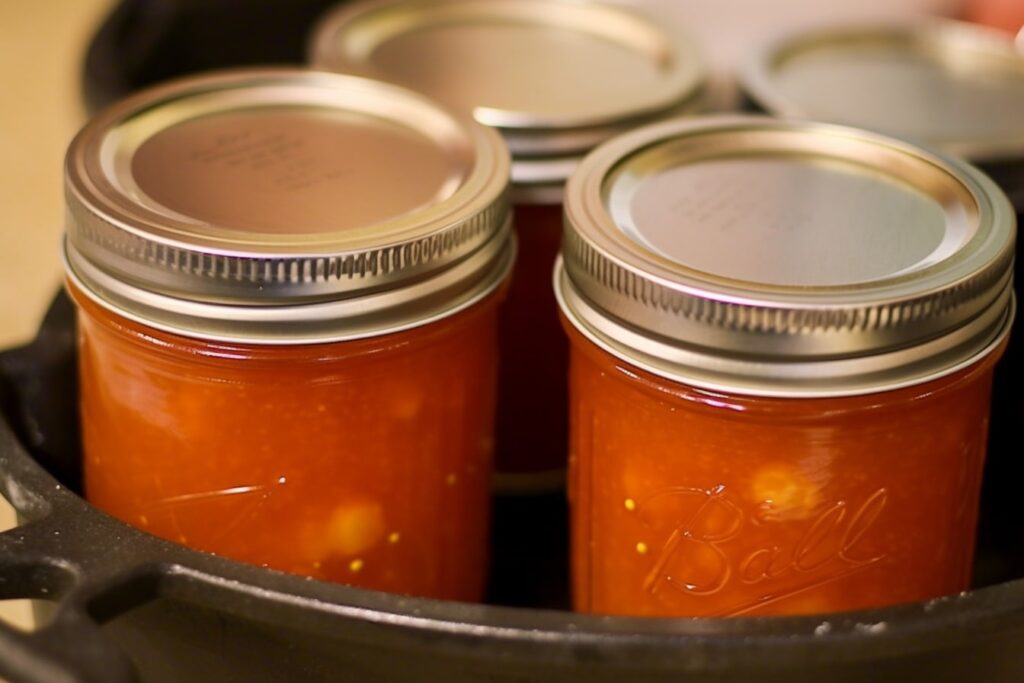 Let's start by discussing safety. Any fruit preserve should have a healthy pH level before being canned.
Since persimmons have a high pH by nature, acidity must be added to make them suitable for canning. Based on my tests, I suggest adding at least 1 tablespoon of lemon juice per pound of fruit (about 1/4 cup for a batch with 4 pounds). This easy procedure ensures the security and durability of your handmade jam.
Now, let's dive into the canning process. We start by preparing our jars. Clean and sterilize your jars, ensuring they are ready to hold your delicious creation. I usually gather a batch of small jars, as I enjoy giving them as gifts to friends and family.
Next, we ladle the persimmon jam into the prepared jars, leaving about 1/4 inch of headspace. This allows the jam to expand slightly during the canning process, preventing mishaps. Seeing the vibrant orange color fill each jar is always a joy!
I use 2-part canning lids to seal the jars. These lids are made to provide a tight seal, keeping any unwelcome microbes out and the tastes within. You will feel so satisfied when you hear the lids securely close, and you hear the "pop" sound, I promise.
It's time to use the water bath canning technique now. We place the filled jars in the canner and ensure the water covers them completely. I've discovered that using a canner with a rack or a straightforward wire rack positioned at the base of a big pot works just well.
The canner's heat is increased as we patiently wait for the water to reach a full, rolling boil. Usually, I recommend you set the timer for 10 minutes. However, keep in mind to modify it for your altitude. It's wise to confirm the appropriate processing time for your region.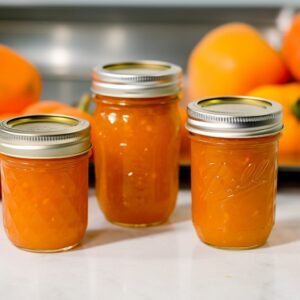 Persimmon Jam Canning Recipes
Sweet, Tasteful, A Gift from Nature, Persimmon Jam Recipes for Canning
Equipment
4 Mason Jars

2-part Canning Lids

1 Water Bath Canner
Ingredients
6

lbs

persimmons

about 12-15 large Fuyn Persimmons, or 13-16 cups sliced

2 to 5

cups

sugar

adjust for your tastes

1/2 to 1

cup

lemon or lime juice

Or citric acid for replacement

100

ml

water

1

tablespoon

of cornstarch
Instructions
Persimmon Jam Recipe
Gather ingredients: around four pounds of Fuyu persimmons.

Slice Fuyu persimmons, keeping the skin on for texture, but peel wild American or hachiya persimmons.

Use a Dutch oven with a thick bottom for even heat distribution.

Juice the fresh lemon or lime and add it to the saucepan with the persimmons to prevent burning and add flavor. Alternatively, dissolve citric acid in a small amount of water.

Set the pot on the burner and simmer the persimmons on medium-low heat, stirring occasionally to prevent sticking.

Remove any foam that rises to preserve the smooth texture.

Taste the jam and adjust sweetness by adding honey, sugar, or another sweetener.

Prepare sterilized jars as the jam thickens and flavors combine.

Pour the jam into the jars, leaving some space at the top.

Properly seal the jars.
Canning Persimmons
Add acidity: Use 1 tablespoon of lemon juice per pound of fruit.

Prepare jars: Clean and sterilize jars.

Fill jars: Leave 1/4 inch of headspace.

Seal jars: Use 2-part canning lids.

Water bath canning: Submerge jars in a canner with water.

Heat and boil: Boil for 10 minutes (adjust for altitude).